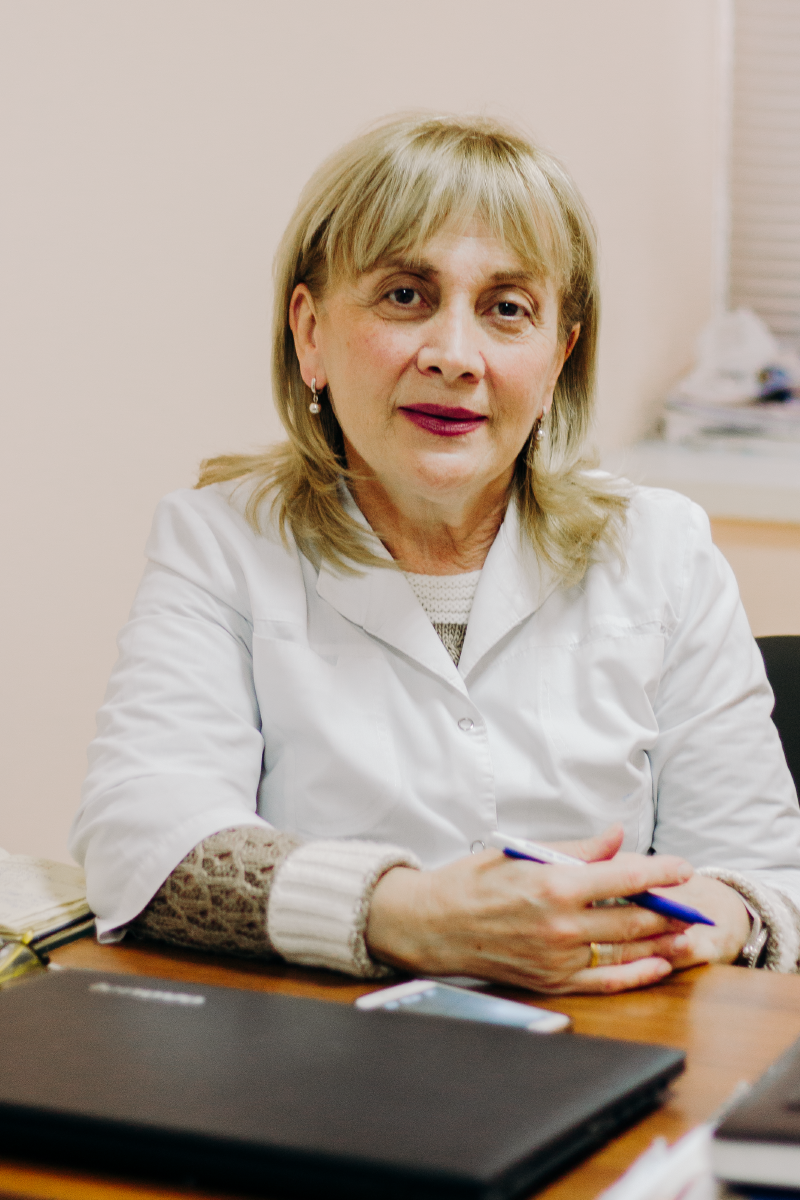 Dermato-Cosmetology Department, Dermatological Department - Head of Dermato-Cosmetology Department
Department

Head of Dermato-Cosmetology Department

Personal information

დაDate of birth: 31 May 1954

უნივერსიტეტი: თბილისის სახელმწიფო სამედიცინოUniversity: Tbilisi State Medical University

Schedule
Specialty: Dermato-Venereologist
Specialization: Cosmetology
Place of work:
LLC "S/R Dermatology and Venereology National Center",
Head of Dermato-Cosmetological Department, Dermato-Venereologist
Doctor Dermato-Venereologist with 37 years of clinical experience.
Full Text:
1980-1983 – worked as a junior scientific worker at the Institute of Skin and Venetics.
1983-1989 – a doctor of the organizational unit of the Republican Clinical Dispensary of the Skin and Venerees.
Since 1989 – as a doctor-ordinator of the dermatological department
Since 1993 – Doctor Dermato-Cosmetologist.
From 2011 till now she is head of Dermato-Cosmetic Department of the National Center for Dermatology and Venezuela.
Rusudan Latsabidze is a local head of dermato-venereology residency program, author of 8 scientific works.
She is a member of the Association of Dermatology and Venereal Association of Georgia, Member of the Association of Migrants of Georgia, a member of the International Telegraphatologist Association (ISTED), member of the Association of Dermatological Venereology (EAAD).
Conferences, Seminars:
Manager, speaker and participant of different conferences and seminars.